Designing experience of sharing files across all Cisco consumer products on a unified cloud collaboration platform.
Cisco's newest cloud capabilities allowed sharing attachments across its family of products. For phase one, I was tasked to incorporate attachment functionality in Connect mobile app facilitating users to share photos and videos. I had to closely work with the engineering and strategy teams to define various interactions and provide design solutions for infrastructural challenges.
DURATION
10 Months (July'16 - Oct'18)
PLATFORM
Mobile, Desktop | iOS, MacOS, Windows, Android
ROLE
Lead Product Designer
Process

Research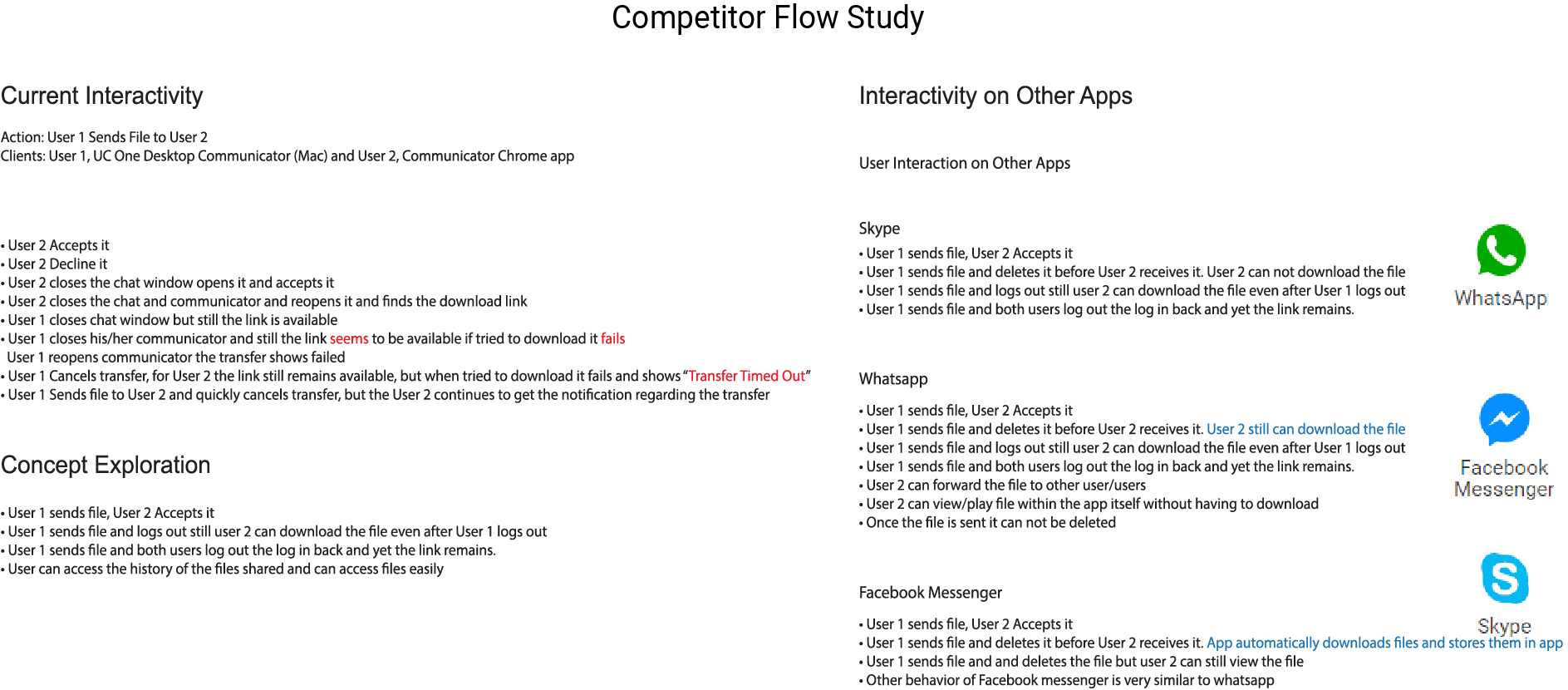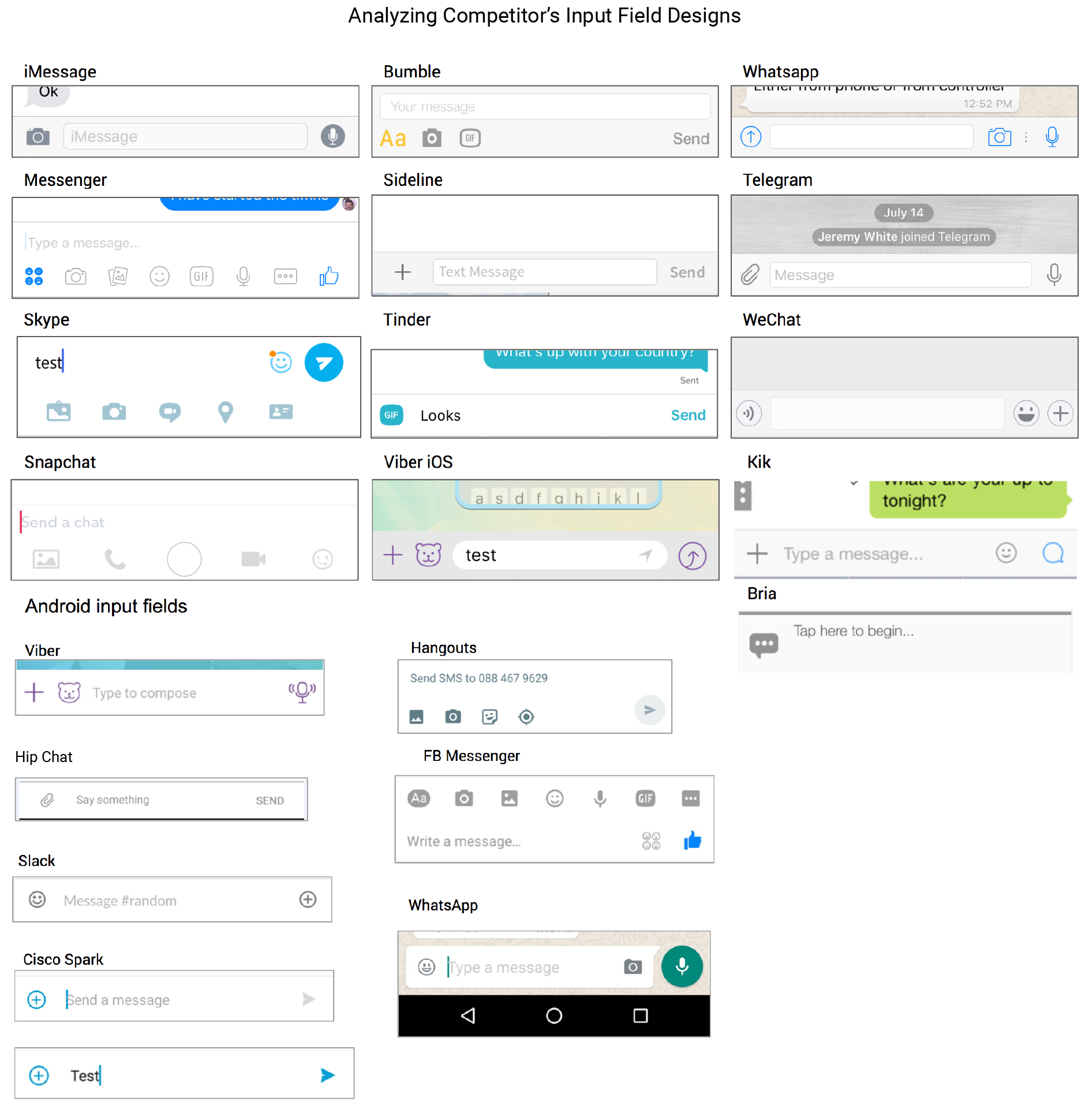 Tech Questions and Design Scope
I built interaction flow artifacts to drive engineering-related conversations to understand the design feasibility and scope.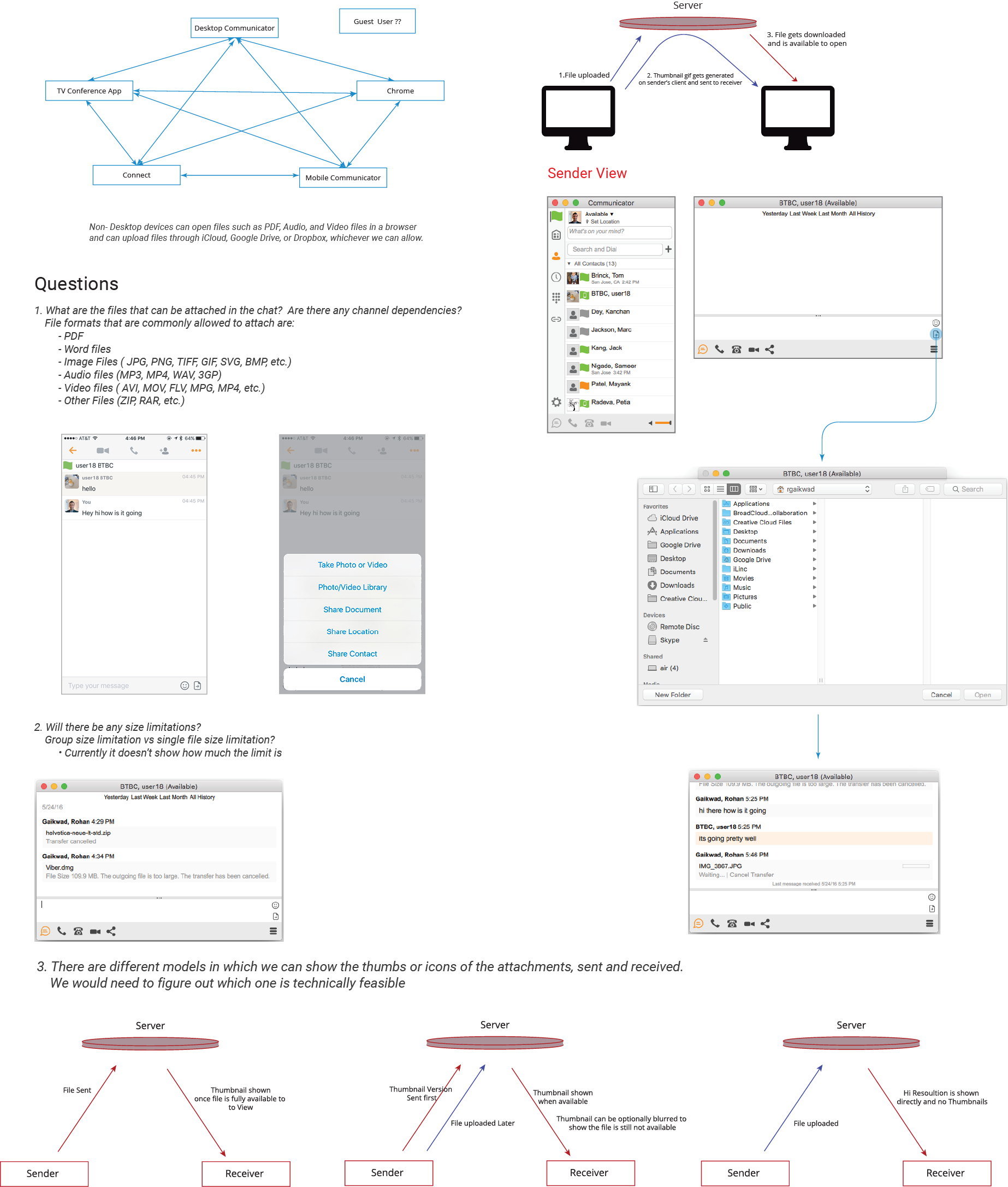 User Flow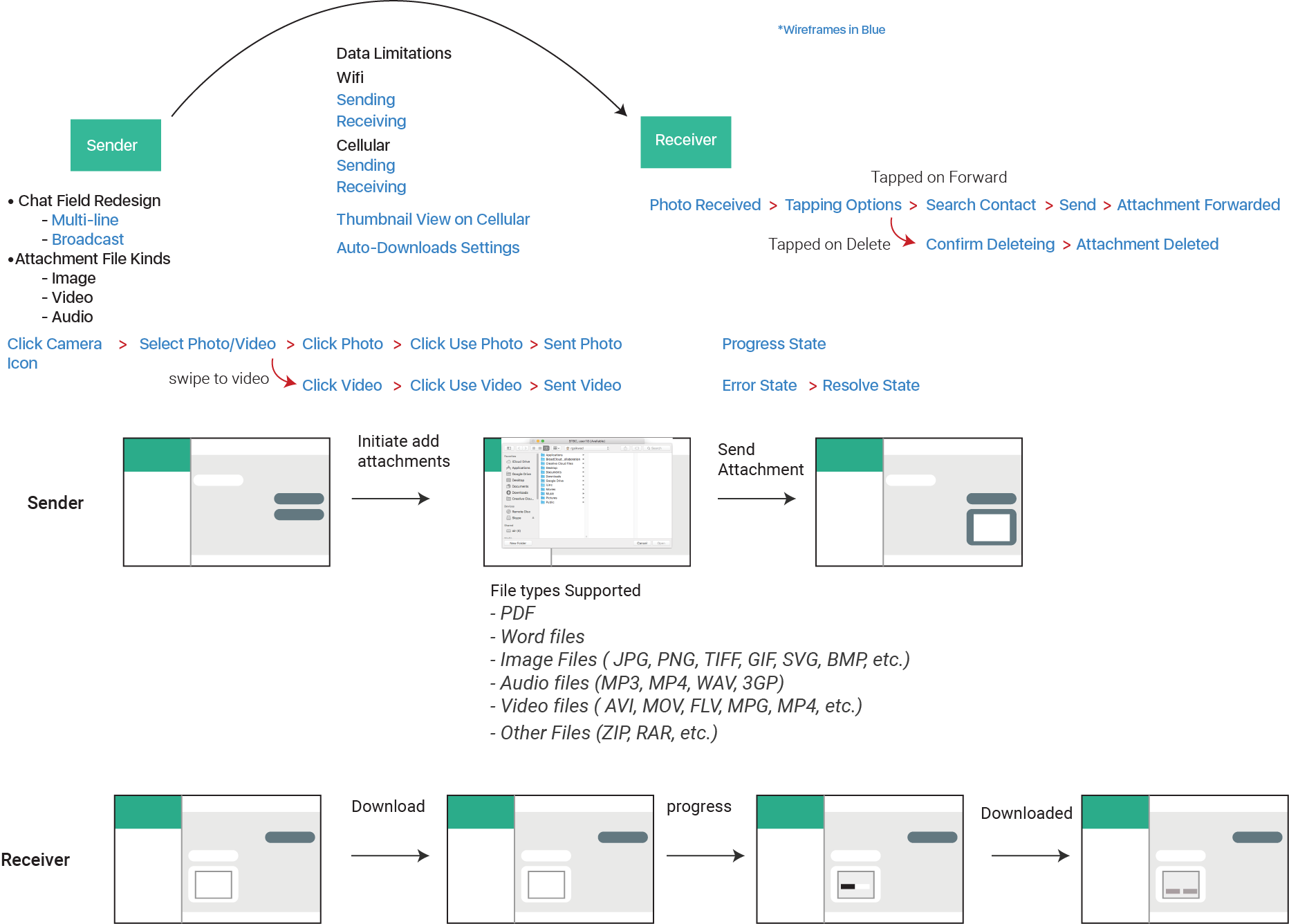 Design Element Library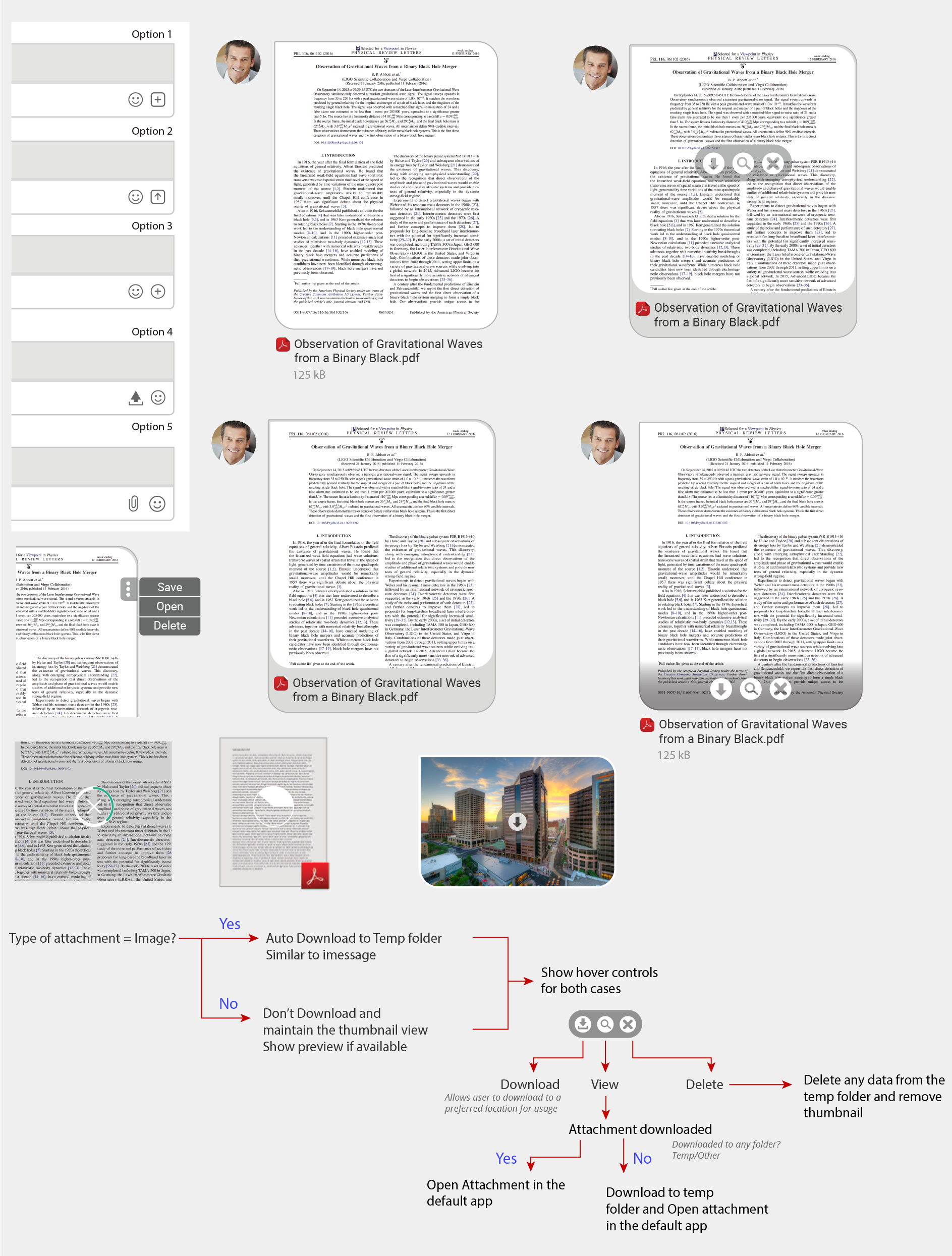 Wireframing
Flows were reviewed by stakeholders and any gaps were filled before detailed prototyping.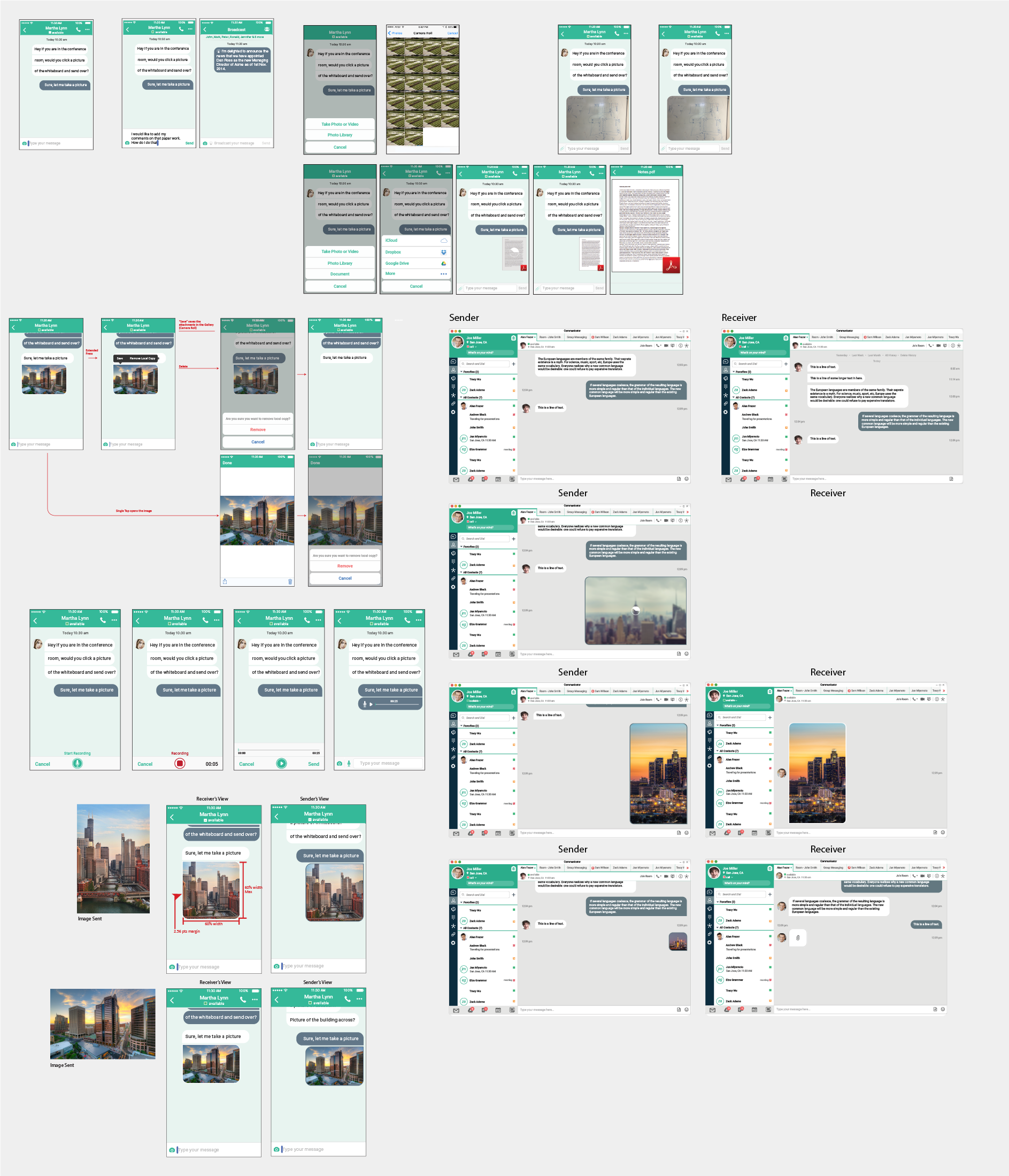 Edge Cases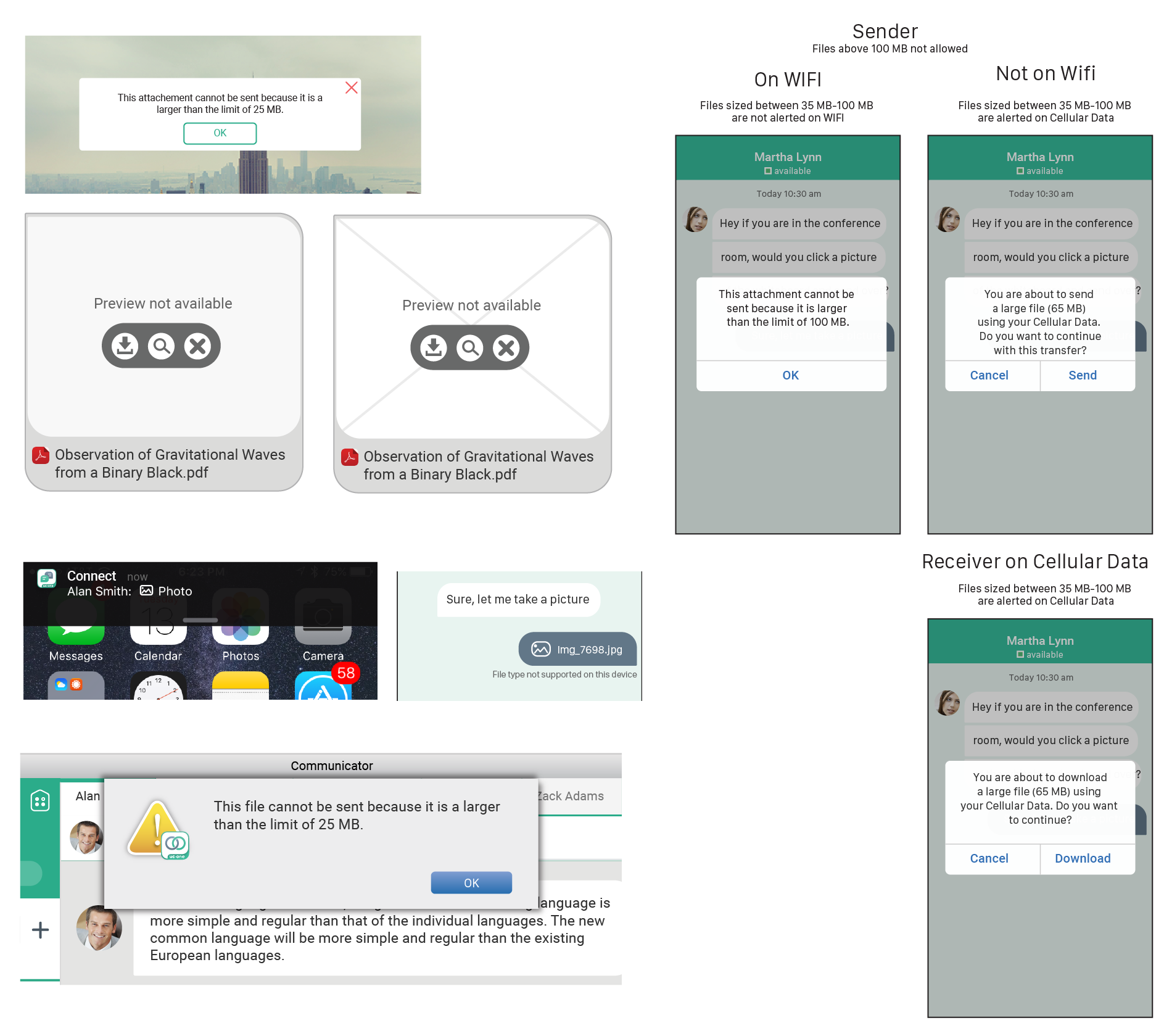 Portfolio Projects
© Rohan Gaikwad 2021